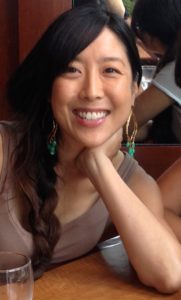 Angie UyHam is committed to creating opportunities with communities to invent novel solutions and to leverage partnerships in a powerful new way. Angie received her M.B.A. from Babson College, M.Ed. from Boston University, and B.A. from the University of Michigan.  For the past two decades, she has worked deeply with a variety of communities.  Angie is passionate about the intersection of education, innovation and social change and is working on how communities can change the way problems are addressed as a new model for collective design.  She believes that we're all innovators when given the time, space, and opportunity to do so.
If you are interested in working with Angie as a co-designer, facilitator, consultant or coach, you can learn more about her work at: 
https://sites.google.com/view/communitydesignlab/home
Specialties include: human-centered design, equity-centered design, community-driven design, entrepreneurship, building partnerships, fostering collaborations, strategy, leadership and learning.